Convention 2013 - October 12th and 13th, Milton Keynes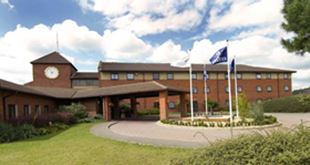 The Hilton at Milton!
Milton Keynes was selected as our venue partly because it is 60 miles nearer to London thatn last year at Leicester and has excellent transport links by road, rail, bus and air. The hotel has four stars, is just outside the city centre on the south side of the city.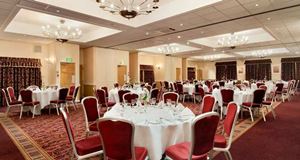 The convention room (the Cranfield Suite, left) is the same size as the Leicester room; it divides into three sections and has a double door opening to the car park for easy unloading.

Car parking is free and the hotel is offering wifi access free of charge.


The program for the weekend is looking good, with three excellent guest speakers expected:
Henry Sandon, BBC Antiques Roadshow personality will talk about Worcester scent bottles
Ute Schaller of the Heinz Glas company, Germany, will describe the development of the company since 1622! and
John Bailey will talk about his involvement in the resurrection of the Atkinsons perfume house.
Plus, we hope for a talk from a member about part of her collection....

Sunday will feature our table top sale with specialist dealers covering a wide range of bottle types and hopefully some vintage and vanity dealers as well. The morning will also include one of the speakers before the public is admitted at 11am. (Small entrance charge at the door.)
Plus our usual popular activities: a very large raffle, an auction of donated items and our interesting goody bags. In addition this year, Henry sandon will give an after dinner talk on Saturday.
Registrations are now being accepted via the registration form. Payment can be by cheque, PayPal and the preferred (and least expensive!) way, by transfer direct to our bank account. The delegate fee is £52 which includes two lunches, the hot fork buffet and as much tea and cofee as you can manage!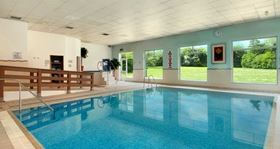 More details about the hotel can be found on the Hilton website: www.hilton.com  - search for Milton Keynes. Read more about the arrangements for booking hotel rooms, including a link to their website for bookings here»